Well, look who decided to visit SculptCAD!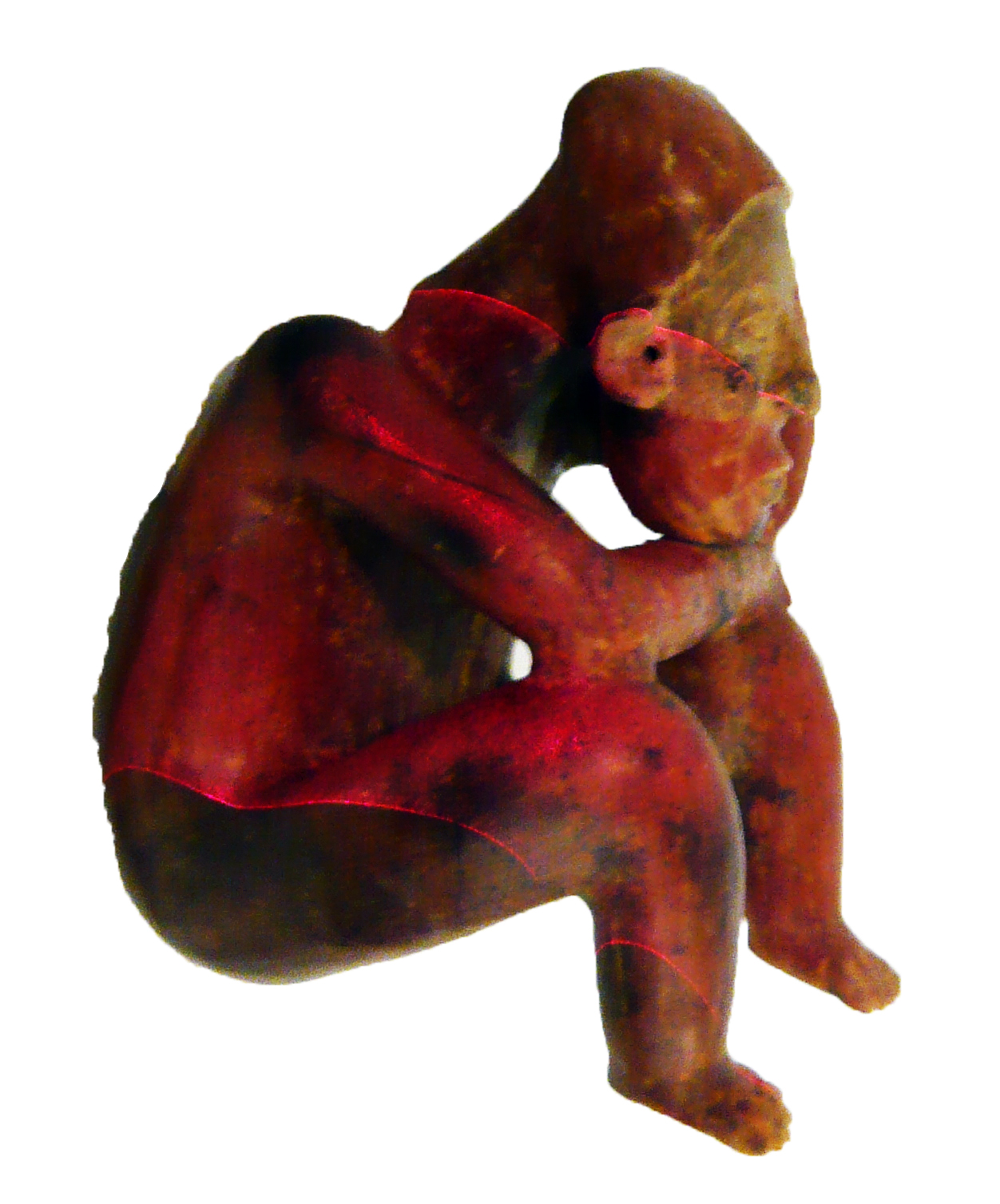 Jed Morse, Nasher Sculpture Center Curator, and Nicole BirasteQui, a conservation lab technician for the Nasher, brought in a 2000 year old Jalisco figurine from Mexico for some 3D scanning. The figure is from the Raymond and Patsy Nasher Collection. Our fearless SculptCAD engineer, Nick Leland, took scans of the entire sculpture and the box it arrived in on our Konica Minolta 3D scanner and registered the scans in Geomagic.
What are Morse and BirasteQui going to do with all those scans?
Resident artists Nathan Maybry will use the scans for an upcoming "Sightings" exhibition at the Nasher in February. Maybry's sculptural pieces draw from primitive artworks, reimagined with a modernist eye. Scans of the ancient Jalisco figure and scans of the cardboard box it arrived in will be used to create CNC  foam molds for casting a new creation, specifically for the Nasher show. Maybry will be able to manipulate the digital files, warping or resizing them to suit his needs for casting and creating a new masterpiece.