Dallas Mayor Mike Rawlings visits SculptCAD to learn more about 3D printing and rapid manufacturing
Who know who else thinks 3D sculpting and rapid prototyping are pretty cool? Dallas Mayor Mike Rawlings.
The mayor stopped by our office yesterday after working hours to get a better understanding of rapid prototyping and manufacturing, reverse engineering, 3D printing, 3D sculpting, and the rest of the admittedly cool stuff SculptCAD does. Check out these pictures of SculptCAD 3D artist Heather Gorham teaching Mayor Rawlings how to sculpt digital clay.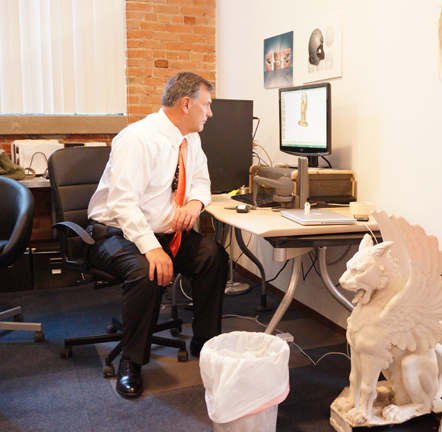 Mayor Rawlings checks out the Galveston Griffon pulled into Freeform and rendered in digital clay.


Picking up the haptic arm.
SculptCAD artist Heather Gorham explains how to use the arm to change the look and feel of the object, manipulate it space, change it's properties…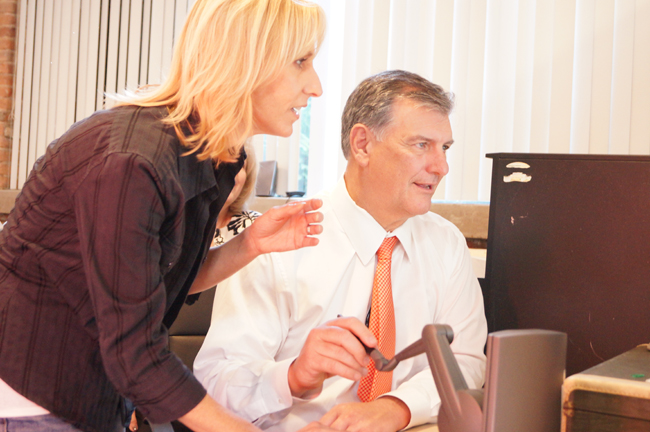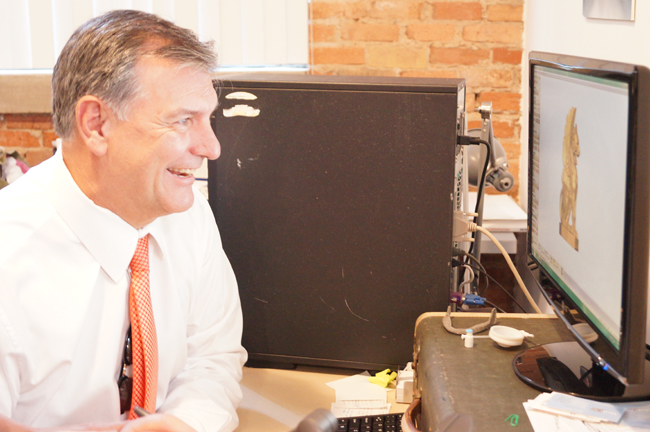 And as you can see, it's a lot more fun and less dry than it sounds.