E-Guard Resin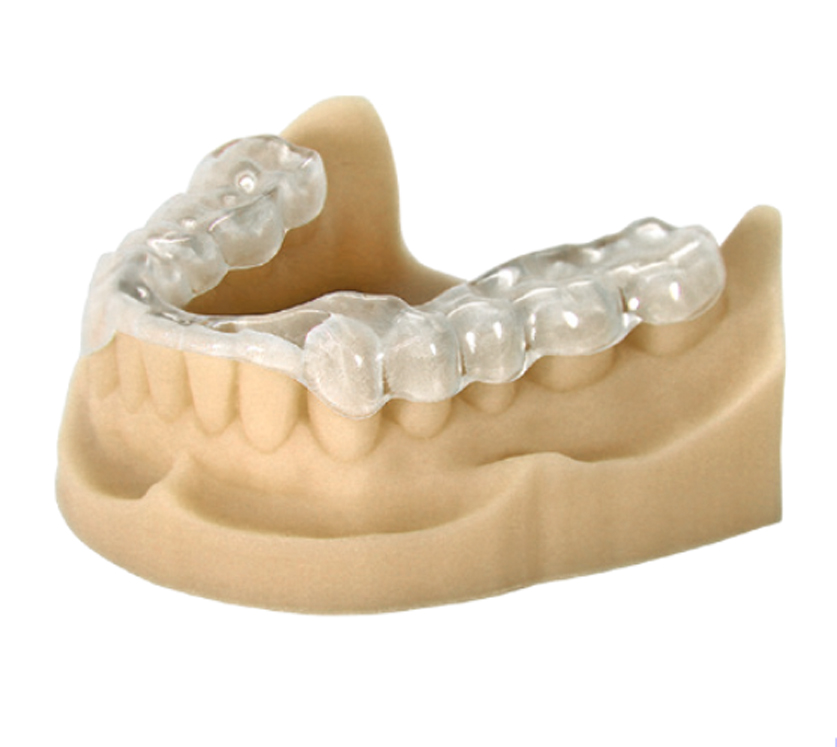 E-Guard is a biocompatible, transparent material for the production of accurate bite splints, night guards and retainers.

FDA approved and CE class IIa
Desktop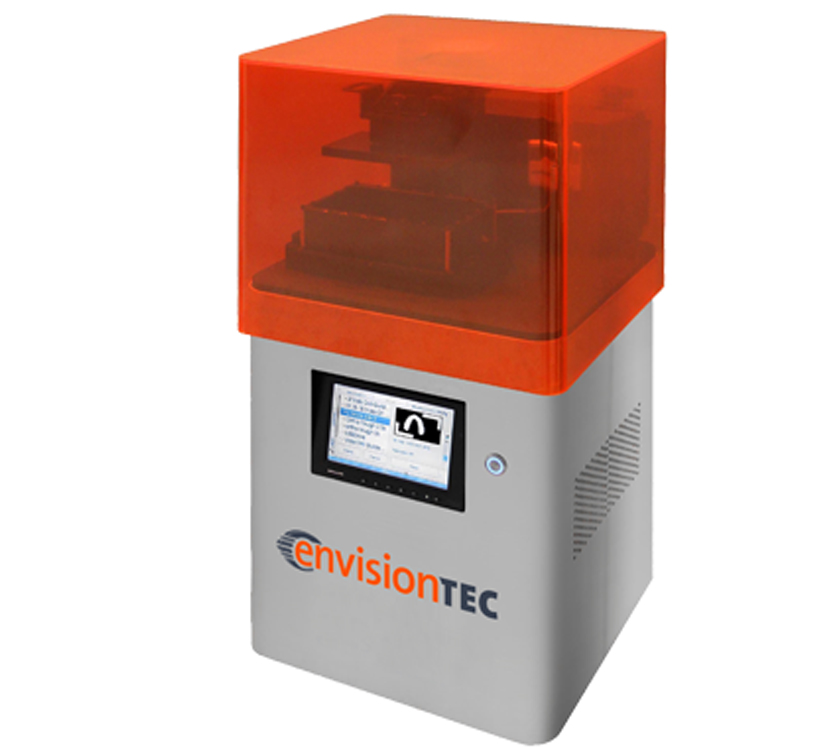 Micro

Vida

Original
Perfactory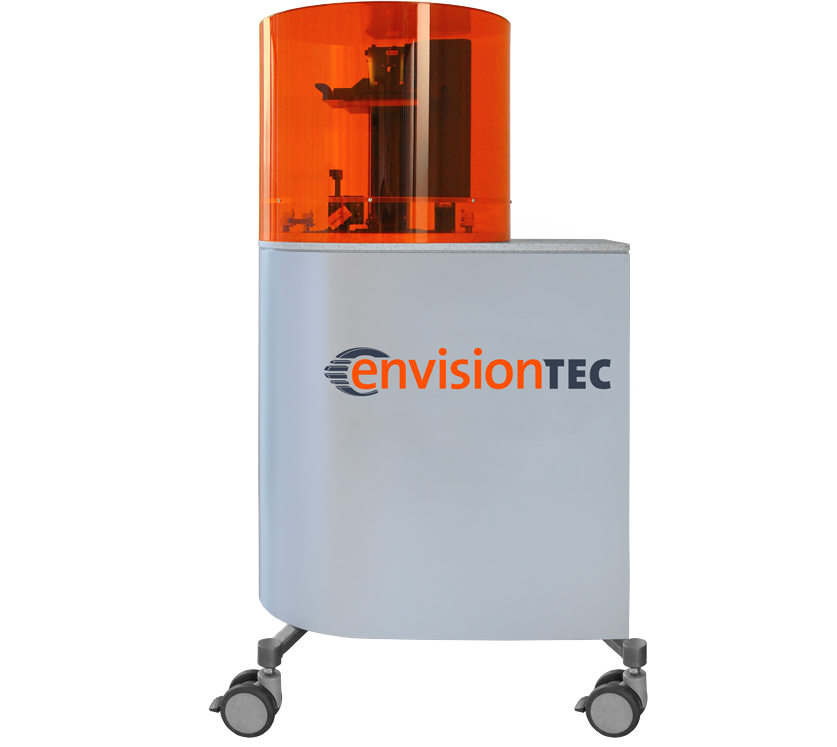 P4 DDP

P4 DDP M

P4 DDP XL
---
E-Guide Tint Resin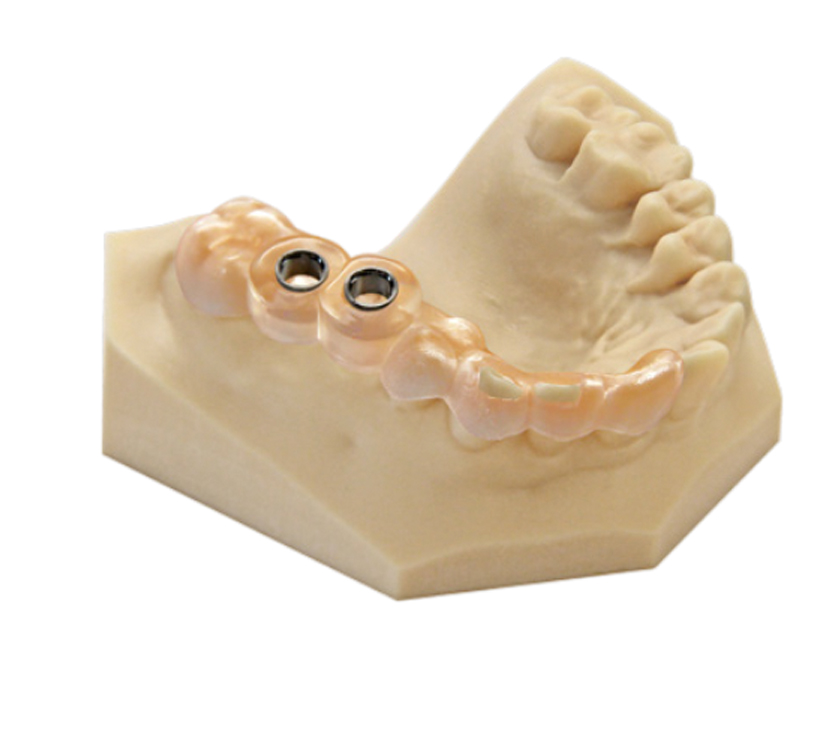 E-Guide Tint is a material ideal for the production of accurate drill guides used in implant surgery.

FDA approved and CE class IIa
Desktop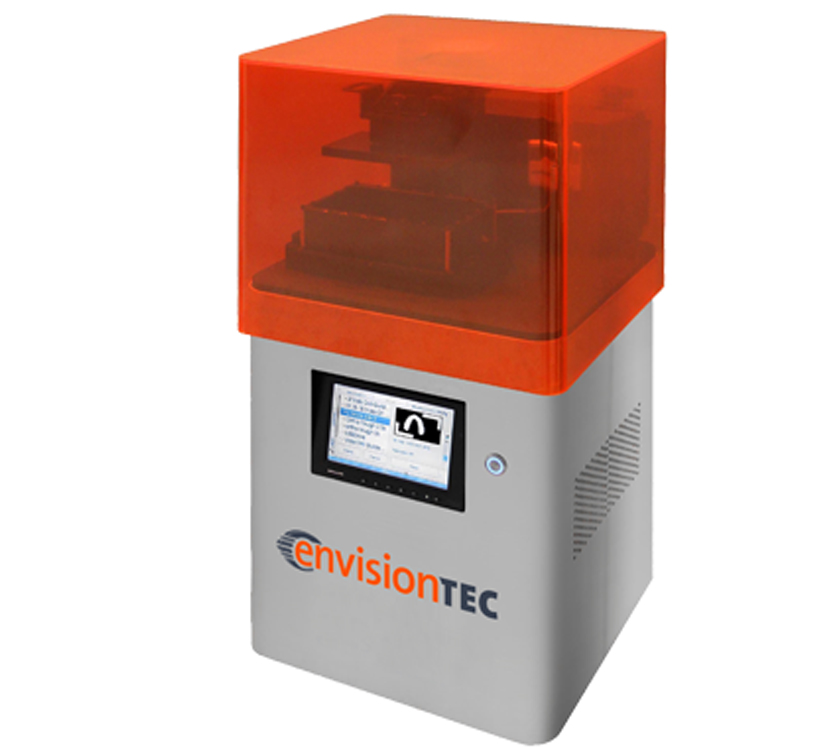 Micro

Vida

Original
Perfactory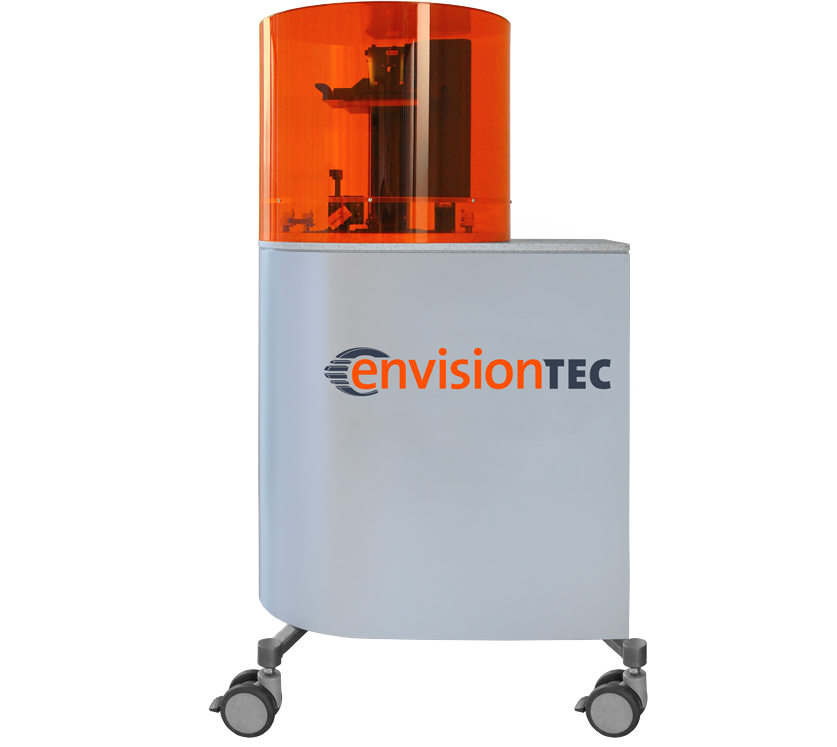 P4 DDP

P4 DDP M

P4 DDP XL
---
E-IDB Resin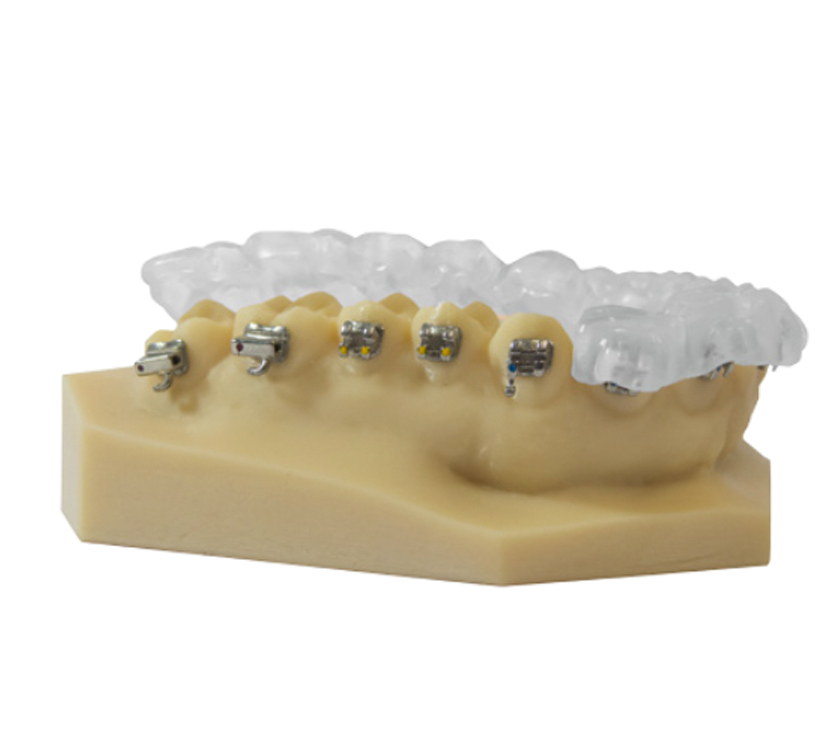 E-IDB is a new material for the production of indirect bonding trays for quick and accurate placement of brackets.

FDA approved and CE class IIa
Desktop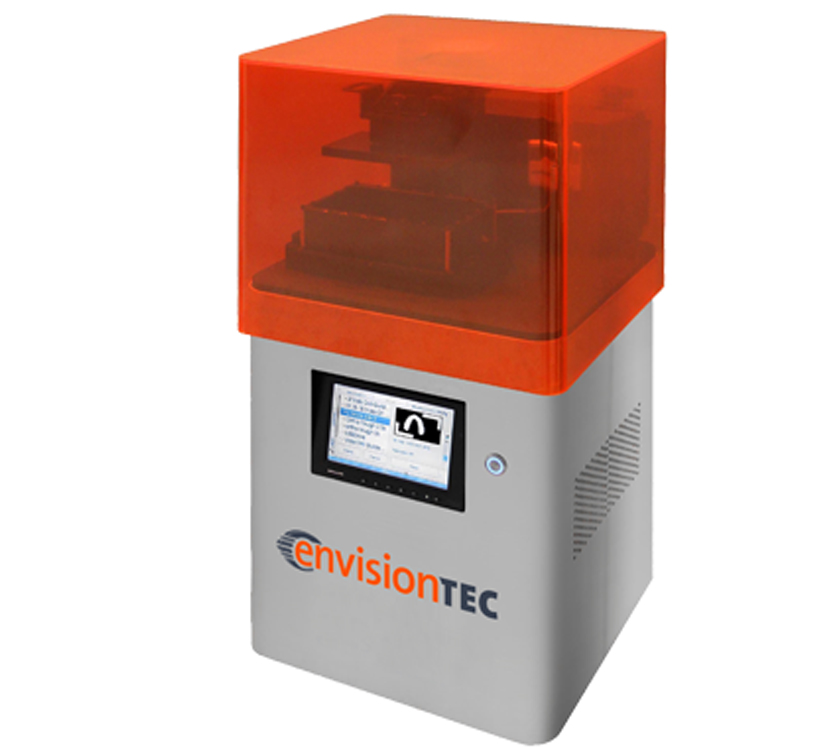 Micro

Vida

Original
Perfactory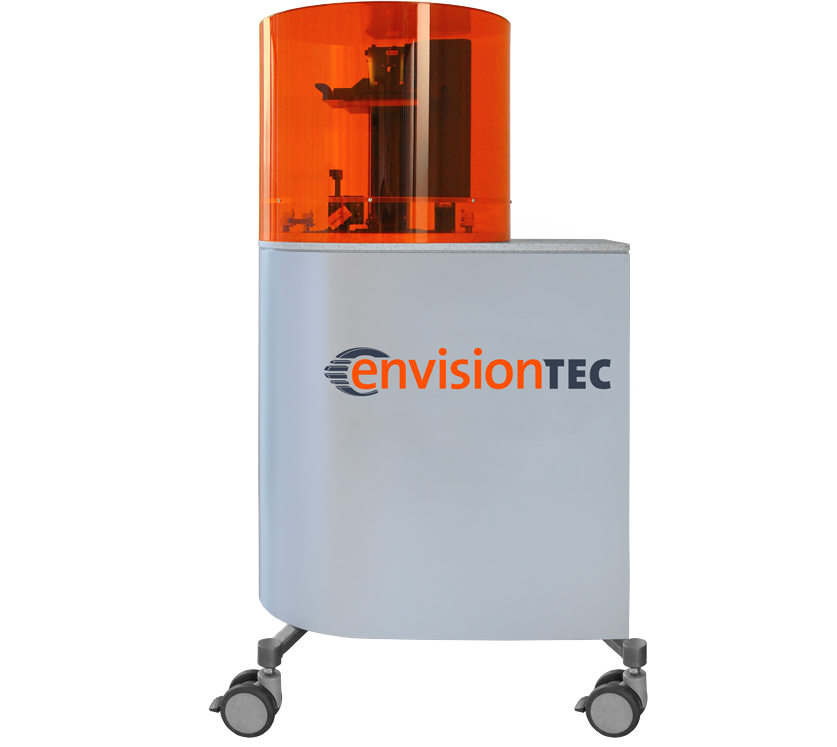 P4 DDP

P4 DDP M

P4 DDP XL
---
EnvisionTec Ortho Appliance 3D Printers E-Guard E-IDB
EnvisionTec Castable 3D Printers E-Partial Press-E-Cast Rapid BurnoutEnvisionTec Restorative 3D Printers E-Denture E-Dent long-tern wear FDAEnvisionTec Model 3D Printers E-Model versatle castable ortho restorativeEnvisionTec Model 3D Printers E-Model versatle castable ortho restorative printers can process multiple materials on the same machine — delivering the ultimate in 3D printing flexbility. The popular Vida desktop can process models, castables, restorations and
appliances, all using the same build tray.EnvisionTEC's DLP technology allows a variety of materials to be processed on the same machine. For example, our popular Vida desktop can conveniently print models, castables, restorations and appliances.
Our materials are designed for a range of applications, for example:
EnvisionTec Ortho Appliance 3D Printers E-Guard E-IDB
Dental and Orthodontic Models
(E-Model and E-Appliance)
Castable Crowns, Bridges, Copings and Partial Denture Frameworks (Press-E-Cast, E-Partial, PIC 100 C)
Direct Crowns and Bridges (E-Dent 400 has been approved for long-term use in Europe and up to one year of use in the United States)
Bite Splints or Night Guards (E-Guard)
Indirect Bonding Trays (E-IDB)
Surgical Drill Guides (Clear Guide and E-Guide Tint)
Flexible Gingiva Masks (E-Gum)
Denture Bases (E-Denture)
EnvisionTec Ortho Appliance 3D Printers E-Guard E-IDB
EnvisionTec Restorative 3D Printers E-Denture E-Dent long-tern wear FDASeveral of our materials are also FDA or CE Class I or Class IIa approved, such as E-Denture, E-Dent 400, E-Guard, E-Guide Tint, and E-IDB.
EnvisonTEC's dental team is constantly working with clients, investing in R&D to ensure materials are consistently the best in the market. Materials are constantly being improved, and new materials developed to meet the requirements of dental clients world-wide. What's more, our experienced team of dental 3D printing experts and distributors are available on the phone and in person to handle support cases.
 EnvisionTec Castable 3D Printers E-Partial Press-E-Cast Rapid Burnout
Compatibility —
EnvisionTEC 3D printing solutions are software agnostic meaning whichever dental design solution you use whether it is 3Shape, Dental Wings, or any other, a finished product is only a few clicks away.
EnvisionTec Model 3D Printers E-Model versatle castable ortho restorative
E- modelLightis a specialized castableformula for use with cDLM technologyto create high quality copings,crowns, bridges and partial dentureframeworks. Industry-Leading Dental Portfolio E-Model Lightis the most versatilemodel material on the market. Itis ideal for high precision crownand bridge models as well as orthodontic models for use with vacuum forming, spray-on,doughing and soldered methods of appliance fabrication.
EnvisionTec Castable 3D Printers E-Partial Press-E-Cast Rapid Burnout