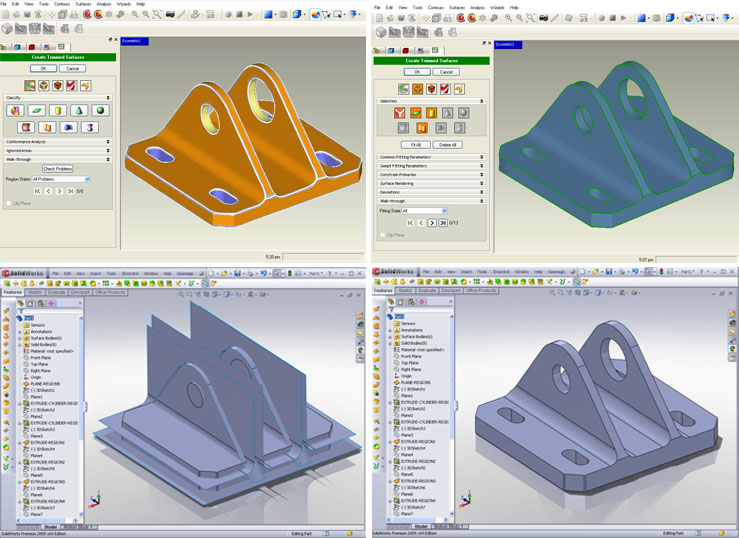 Reverse engineering enables the transformation of 3D scanned-data into 3D models, ready for different uses.
Reverse engineering services can bring existing physical objects (both mechanical and organic) into digital designs, capture and reproduce design intent and accelerate the modeling process without compromising design integrity. Reverse engineering makes it possible to collaborate earlier in the design phase, thereby minimizing late changes and saving time.
From a 3D scan and reverse engineering software such as Geomagic or SpaceClaim, SculptCAD can render the topmost boundary of an object, polygon data, CAD-ready surfaces, and CAD-ready files for rapid-prototypes—.STL, .PLY, .OBJ, .IGES, .STEP, Parasolid, plus a number of specific native CAD formats. Using the scan data as reference, SculptCAD can rebuild parts and components to specific dimensions, tolerances and surface finishes.
Watch Spaceclaim's webinar on reverse engineering here